10 Podcasts to Turn to For Relationship, Sex, and Dating Advice
It doesn't matter if you're single, dating, or in a committed relationship — sex and relationship advice is always helpful! The digital age has gifted us with podcasts that do just that, and they're fantastic. Whether you listen to them alone or with your partner, they're bound to offer some much-needed advice!
Let's take a look at the 10 best relationship podcasts the internet has to offer on dating, relationships, sex, and more:
1. Modern Love
If you're a fan of the New York Times, you may be familiar with their column called Modern Love, where real people submit their interesting, often complicated love stories. After running for 16 years, the column evolved into a TV show, multiple books, and now a podcast.
The Modern Love podcast is hosted by Daniel Jones, the editor, and creator of Modern Love, and Miya Lee, the editor of Tiny Love Stories (also in the New York Times) and Modern Love projects. Each week, they discuss their favorite stories from the Modern Love column and speak to the authors.
Modern love calls for modern relationship help! Unlock your 7-day free trial with Relish, a relationship coaching app made for the digital age.
2. Sex with Emily
Looking to spice up your sex life? Dr. Emily Morse has some tips! She's a Doctor of Human Sexuality and the best-selling author of Hot Sex: Over 200 Things You Can Try Tonight! She also hosts the number one sexuality podcast on iTunes, called Sex with Emily.
In each episode, Dr. Emily shares her expertise on sex, relationships, and everything in between. She encourages listeners to submit questions, so why not see if she has the answers to all of your sexy inquiries?
3. Foreplay Radio
For all of those burning sex questions you're too scared to ask, the Foreplay Radio podcast is not afraid to answer them! Co-hosts and licensed marriage and family therapists Laurie Watson, PhD., and Greg Faller have real, honest conversations about love and sex. They love addressing sex conversations you wish you had growing up, which is definitely be helpful for your relationships as an adult.
4. The Relationship School
While many of us cringe at the idea of going back to school later in life, you might just make an exception for The Relationship School podcast. (Okay, it's not really a school, but we had to go with the pun.)
Hosted by relationship coach Jason Gaddis, each episode aims to teach you lessons from a class Gaddis wishes he had in school, which he calls "How to do Romantic Relationships." The Relationship School website says the podcast is for you if "You want to be seen, and known deeply, and to be in a mutually loving partnership where you have each other's backs, no matter what."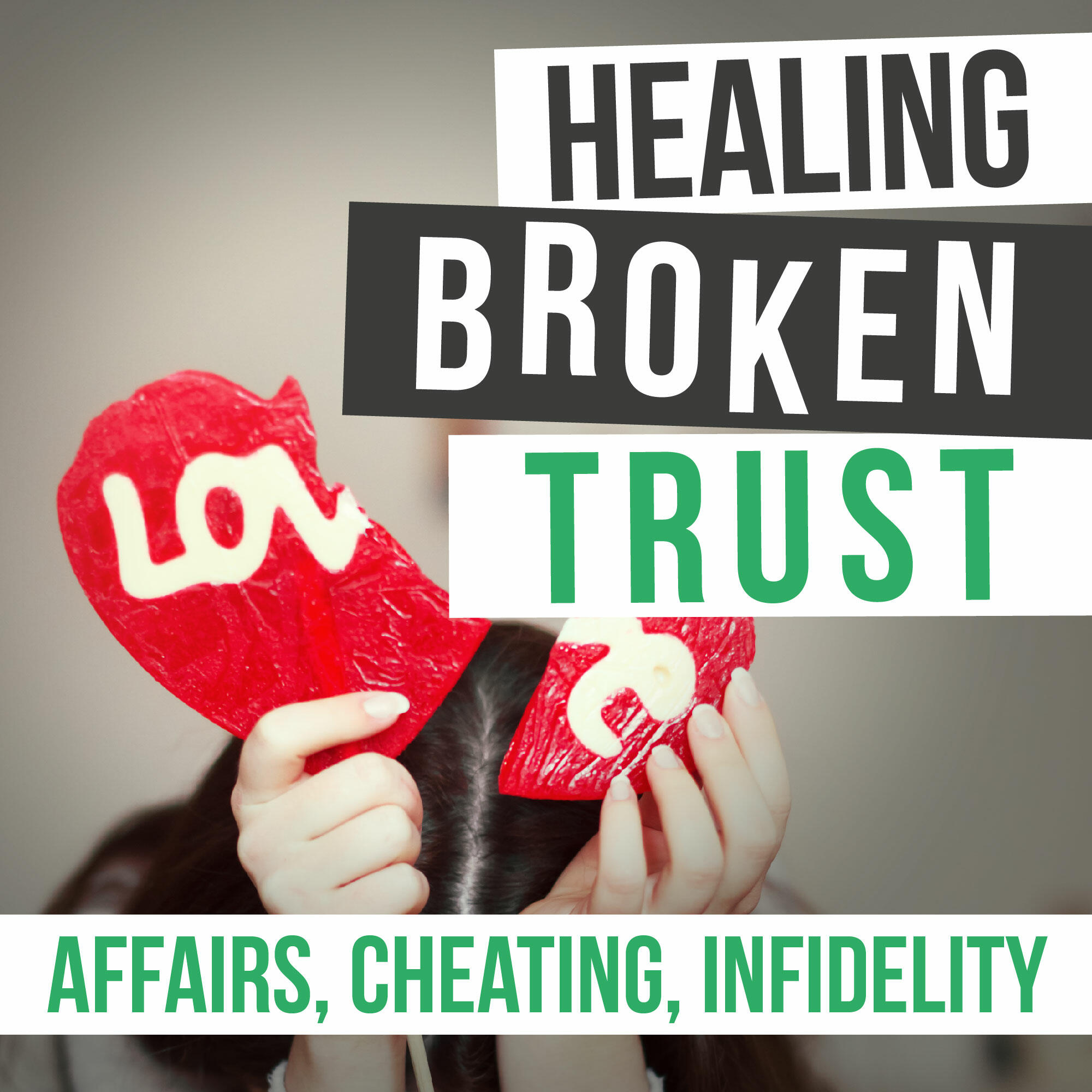 5. Healing Broken Trust in Your Marriage After Infidelity
It can be incredibly difficult to rebuild trust after infidelity, but this podcast aims to do just that. In each episode, Brad Robinson, a nationally recognized affair recovery expert, and his wife Morgan Robinson outline how to heal after infidelity has wrecked your relationship. Saving your relationship after a betrayal is possible, and Brad and Morgan's podcast will help make it happen.
Rebuilding trust takes time, and the relationship experts at Relish are ready to help. Download the app for your 7-day free trial to start the healing process.
6. Let's Get Vulnerable: Relationships and Dating
Learning to be vulnerable isn't easy, but Dr. Morgan Anderson is here to help! On her Let's Get Vulnerable podcast, Dr. Morgan, a relationship coach and psychologist, brings humor, truth, and knowledge to the complicated world of dating and relationships.
Each episode is recorded in a live format, which gives the feel of a real-live talk show (and they're unscripted and unedited, too).
7. Where Should We Begin? With Esther Perel
Mating in Captivity author Esther Perel, arguably one of the best-known couples' therapists, offers her expert advice on relationships. The best part? During each episode, a different couple sits down with Esther to spill the details of their troubled relationship while listeners eavesdrop.
8. The Endless Honeymoon Podcast
Married comedians Moshe Kasher and Natasha Leggero host The Endless Honeymoon Podcast, so you're definitely in for some laughs with this one! They take calls from listeners and frequently feature equally funny guests, including Ronan Farrow and Jon Lovett. If you're looking for real relationship advice with a funny twist, this podcast is for you.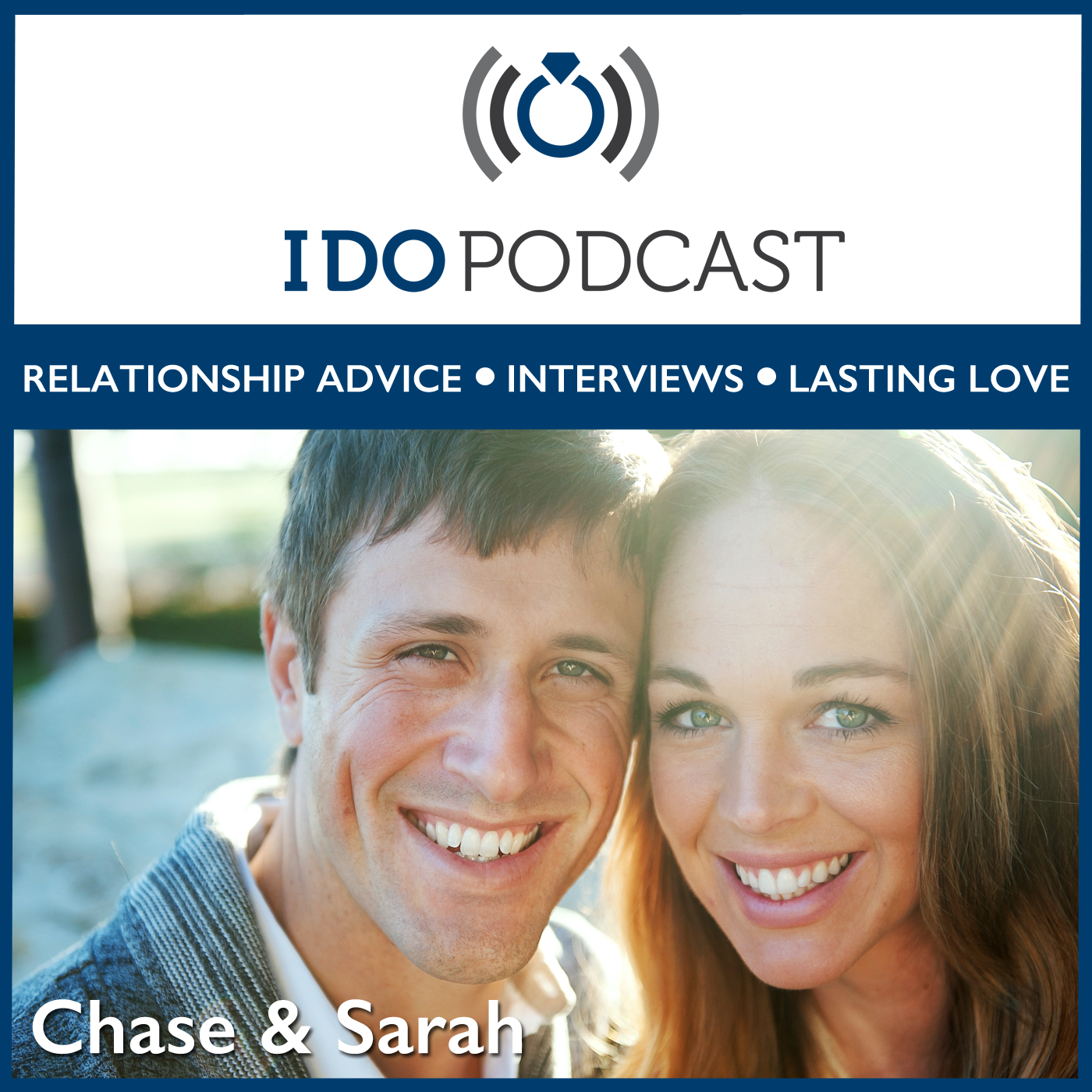 9. I Do Podcast
Trying to keep your marriage in the honeymoon phase? The I Do Podcast is for you. Hosts Chase and Sarah Kosterlitz have been married for over 10 years, and their goal is to give young couples the tools to a successful marriage. They welcome a different expert each week and have over 300 episodes already, so you're bound to find advice specific to your own relationship.
10. Paired By The People
If you're a reality TV fan (and who isn't?), you'll likely get hooked to Lakshmi Rengarajan's podcast, Paired By The People. The goal, according to the host, is to "revive the art of the setup" (as opposed to meeting on a dating app). Along with conversations about "the modern setup," the podcast features different "matchmaking" duos, who they plan to set up, and how the date goes.
If podcasts aren't your thing, there's always an opportunity to improve your relationship using Relish! Relish is a relationship coaching app that tailors quizzes, lessons, and activities to your specific needs. You can send messages to a real, expert coach any time of the day and share insights with your partner. Relish is a step-by-step approach to relationship coaching, all from your phone and the comfort of your living room. You don't have to search very far for relationship, dating, and sex advice with the Relish app!
Ready for expert relationship and sex advice? With your 7-day free trial with Relish, you'll gain access to therapist-approved quizzes and a personal relationship coach!